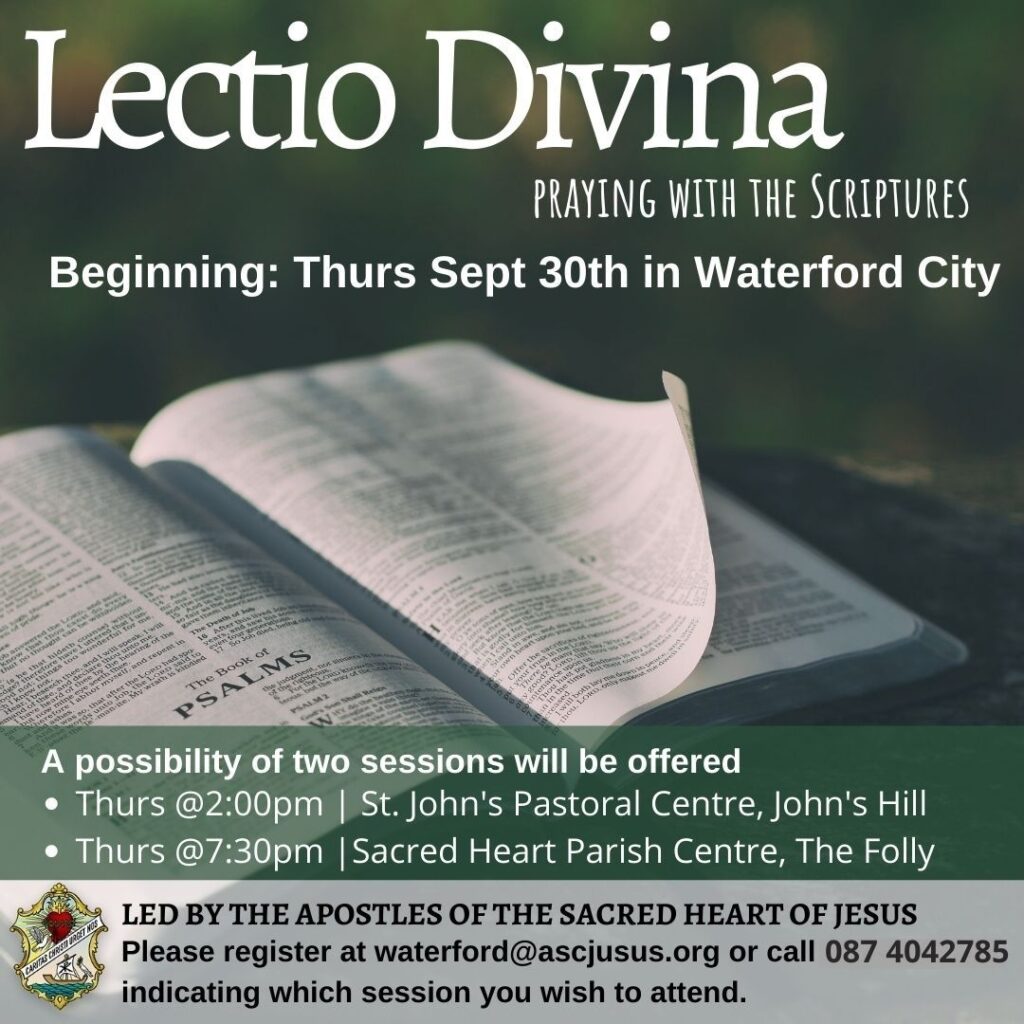 The Apostles of the Sacred Heart of Jesus invite you to join them in Lectio Divina – the praying with the Scriptures. This initiative will begin on Thursday, September 30th. A possibility of two sessions will be offered;
Thursday @ 2:00 in St. John's Pastoral Centre, John's Hill and

Thursday @ 7:30 pm at Sacred Heart Parish Centre, the Folly, Waterford.
Please register at [email protected] or call 087-4042785 and indicate what session you would like to attend. Thank you.