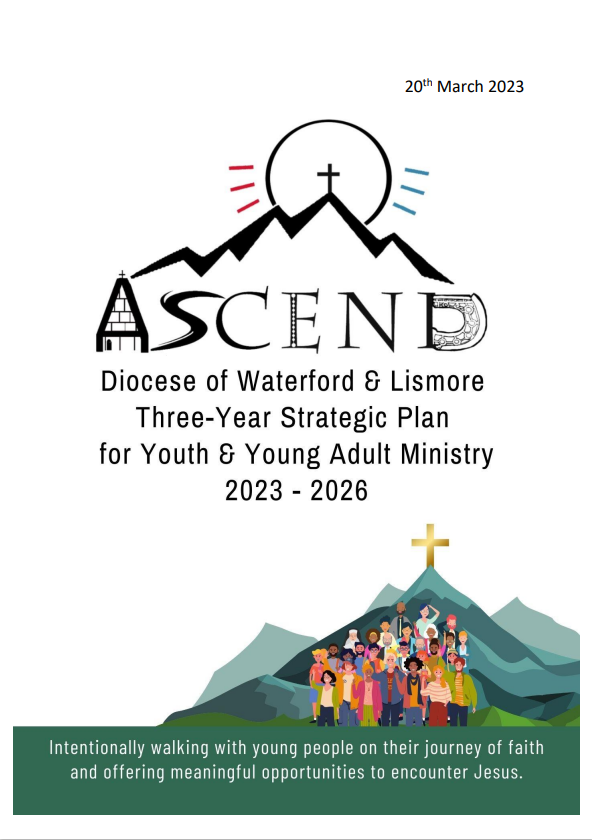 "Intentionally walking with young people on their journey of faith and offering meaningful opportunities to encounter Jesus."
The Diocese officially launched its three-year Ascend Strategic Plan for Youth & Young Adult Ministry on Monday 20th March (the feast of St Joseph) in St John's Pastoral Centre.
"There are wonderful things happening and the Lord is offering his grace for every person and at every moment. Because we are people of love, because we try to follow the Master, who is love; out of love, we want to walk with our young people and bring them closer to love itself.
It is with great joy, and a privilege for me to formally launch our three-year plan on this feast of St Joseph."
Bishop Cullinan
To find out more about the plan and this exciting time for youth and young adult ministry in the diocese go to https://waterfordlismore.ie/youth-ministry/ascend-strategic-plan