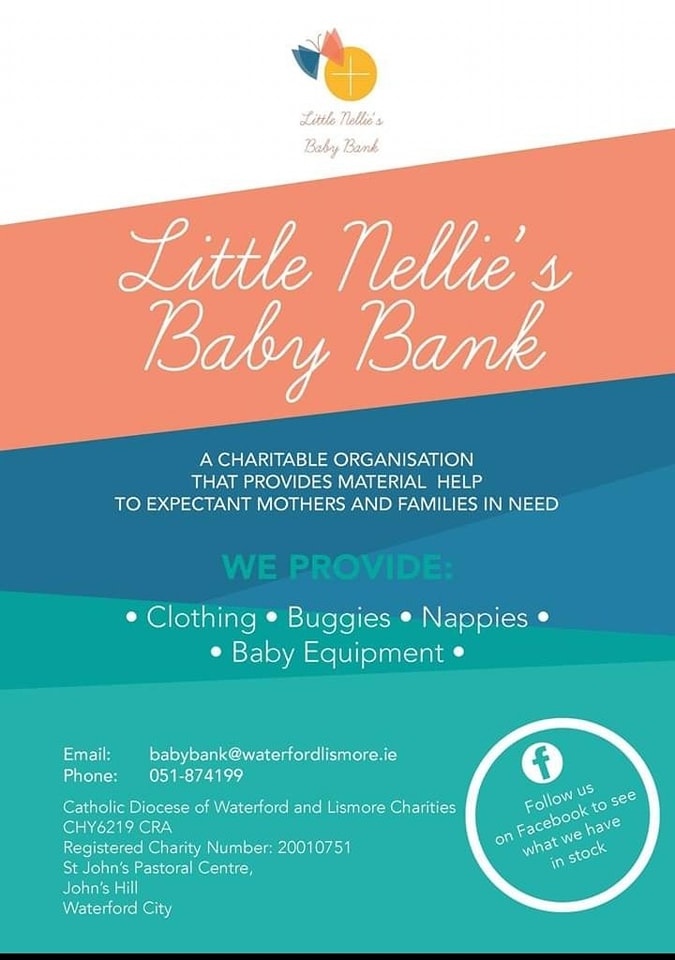 Little Nellie's Baby Bank
is an initiative established to provide material support for expectant mothers and families in need. The name was inspired by Waterford's Ellen Organ, also known as "Little Nellie of Holy God".
Little Nellie's Baby Bank provides: Clothing – Buggies – Nappies – Baby Equipment
Follow on
Facebook
to see what we have in stock.
Registered Charity Number: 20010751
Catholic Diocese of Waterford and Lismore Charities CHY 6219