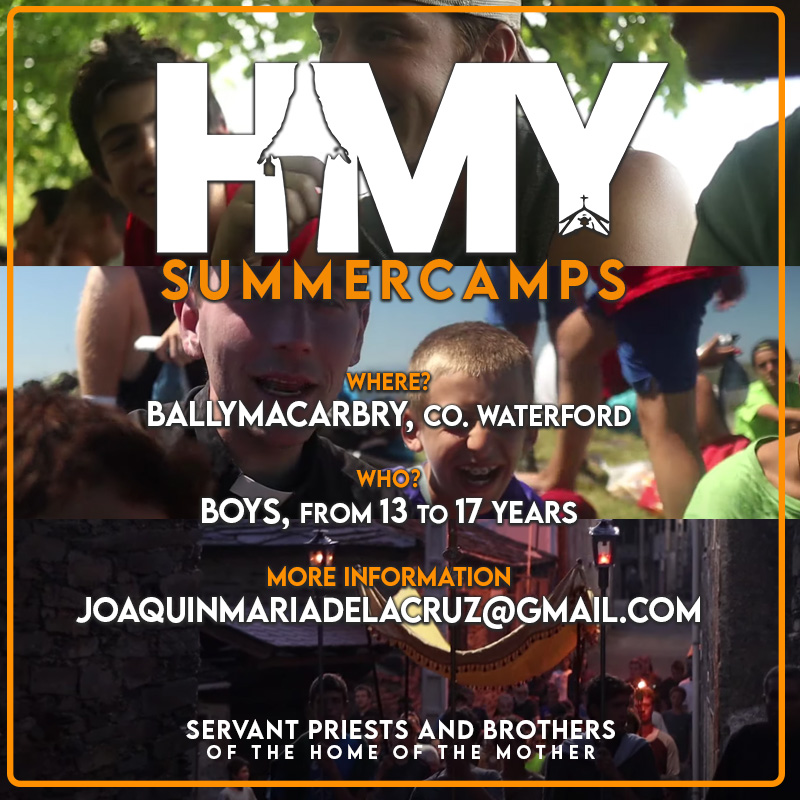 Ballymacarbry, Co. Waterford
6th – 13th -June.
Boys: aged 13-17
The objective of the summer camps of the Servant Priests and Brothers of the Home of the Mother is to create a simple and joyful Catholic environment in which young people can receive a human and spiritual formation.
To do this, the Servants organize the children into teams so that they learn to work with other youngsters, to be tidy, to serve, to pray, and to take responsibility for themselves.
In the camp, the Servant Priests and Brothers will provide daily Mass, rosary, Eucharistic adoration, and formation talks, as well as fun activities, games, sports, workshops, and mountain hikes.
Our aim is to bring them closer to Christ, and awaken in them the desire to be saints, assist them in their human development, and of course, that they have a great time.