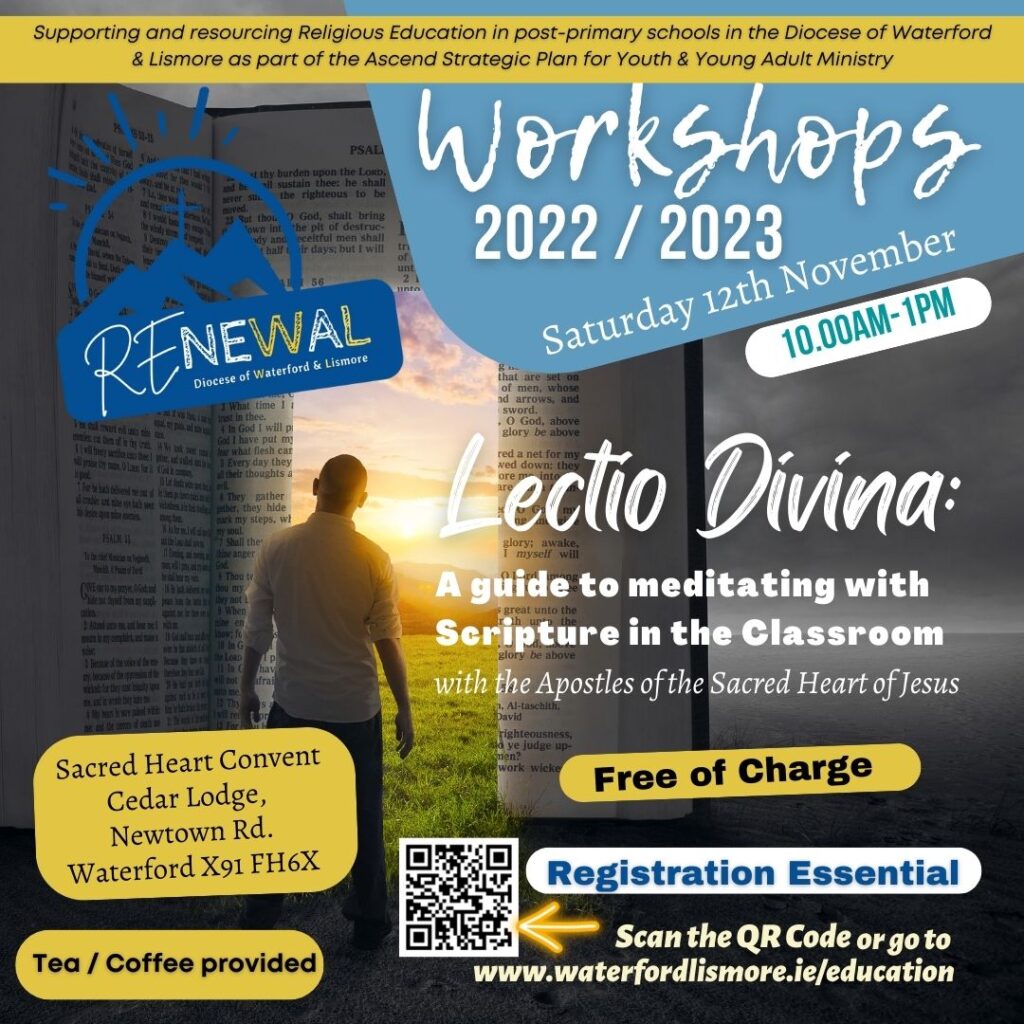 Diocesan Workshop for RE Teachers: A guide to meditating with Scripture in the Classroom. Facilitated by Sr Kathryn and Sr Clare, Apostles of the Sacred Heart of Jesus at their convent in Waterford. Saturday 12th November, 10am – 1pm.
Certificate of Attendance available for any teacher who requires it.
Click here to register / email [email protected] for more info.