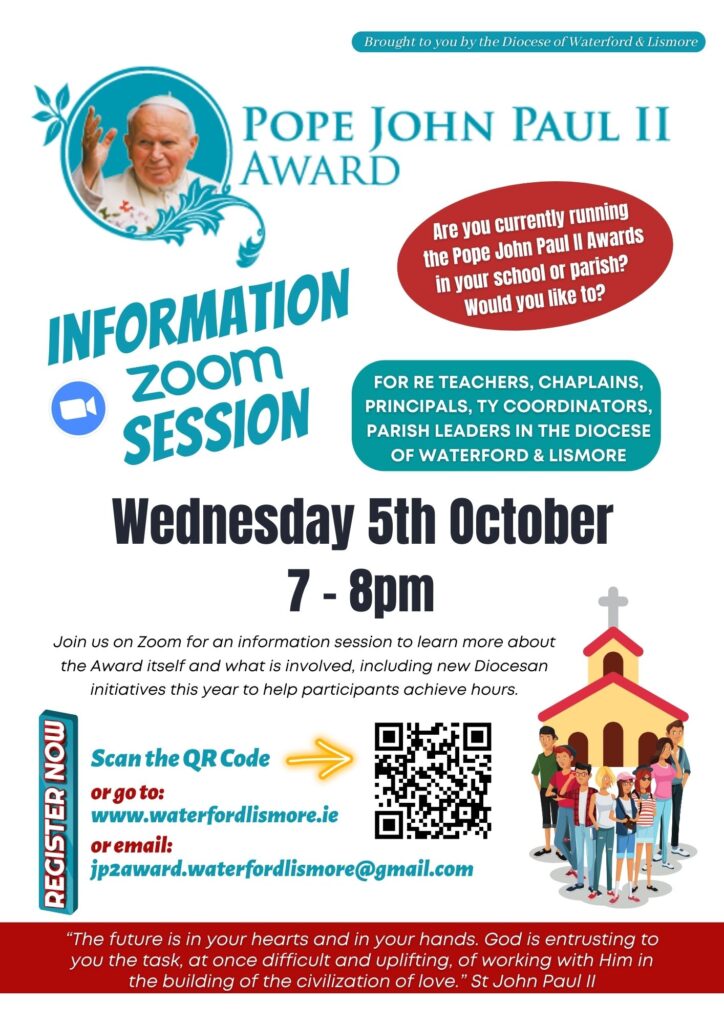 Pope John Paul II Awards, Diocese of Waterford & Lismore
Are you currently running the Pope John Paul II Awards in your school or in your parish? Would you like to?
Join us for an information session on Zoom on Wednesday 5th October, 7 – 8pm to learn more about the award and how it runs, as well as new Diocesan initiatives to help students achieve their hours.
For those who have run the award previously, we'll also be outlining new changes and additions to how the award will be run in the Diocese this year.
Certificate of Attendance can be provided for any teacher / chaplain who would like to receive one.