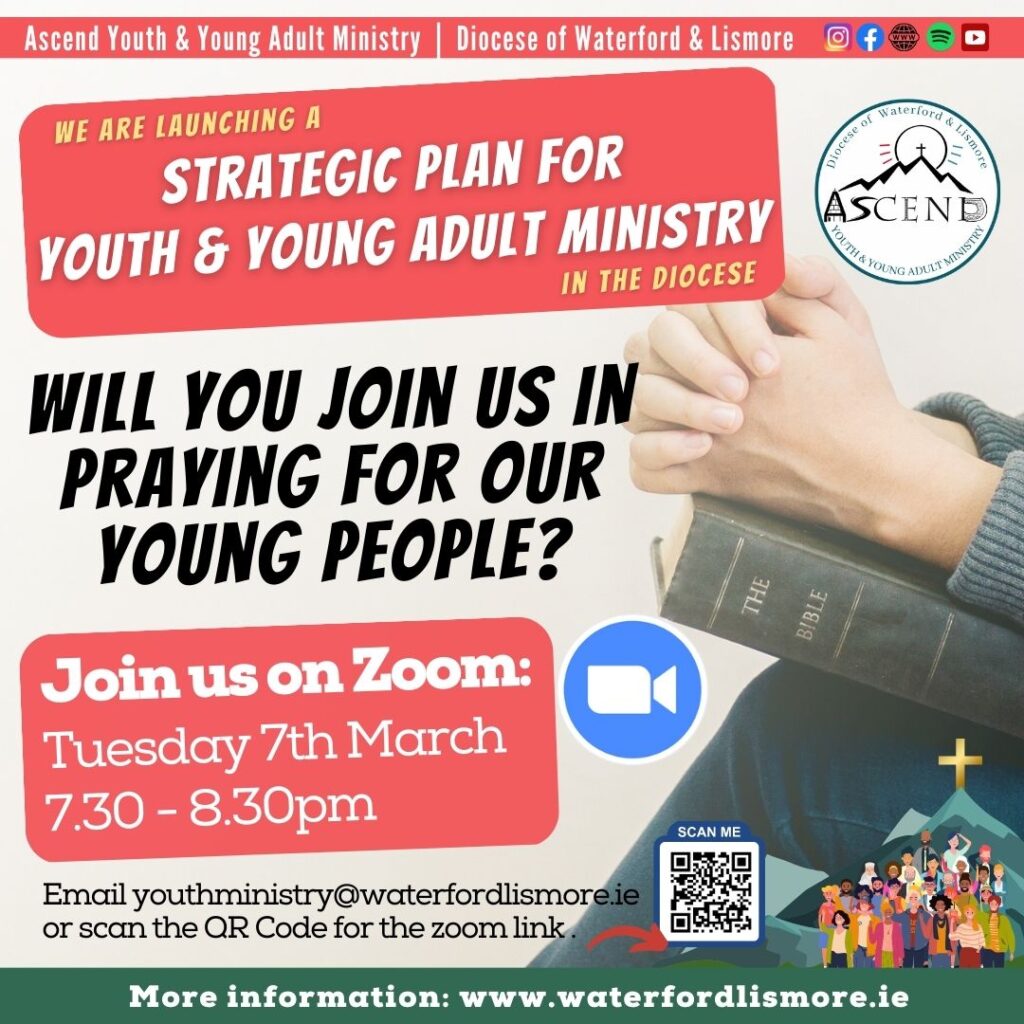 Will you join us in praying for the success of our Strategic Plan for Youth & Young Adult Ministry?
Join us online for a short presentation on the vision and scope of the plan, reflection on scripture, music and prayer as we intercede for the young people of our diocese and those who will work with them in our parishes.
Tuesday 7th March, 7.30 – 8.30pm on Zoom.
Click here to register for the link: https://forms.gle/eUrcLaat41Seu6Hj8