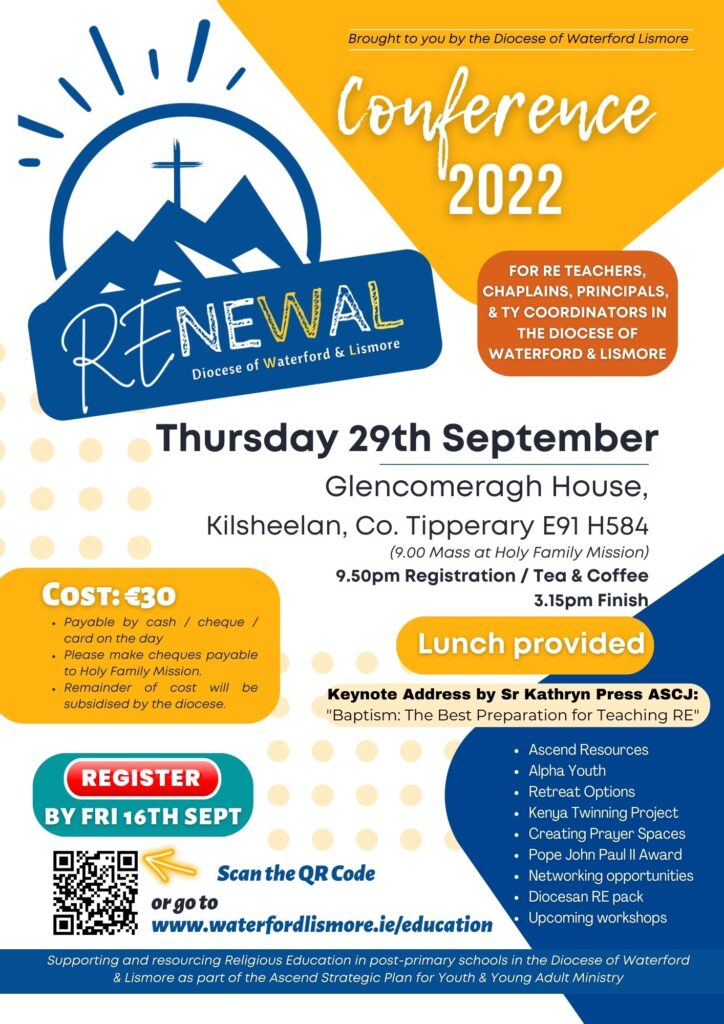 REnewal Conference for RE Teachers, Chaplains, Principals and TY Coordinators in the Diocese of Waterford & Lismore.
As part of the new Ascend Strategic Plan for Youth & Young Adult Ministry, the Diocese aims to provide additional support, encouragement and resources for Principals, RE Teachers and Chaplains in post-primary schools in the Diocese of Waterford & Lismore.
With this aim in mind, teachers, chaplains, principals and TY coordinators from post-primary schools throughout the diocese of Waterford & Lismore are invited to attend the "REnewal Conference" on Thursday 29th September in Glencomeragh House, Kilsheelan, Co. Tipperary.
Details for the day are outlined on the attached poster. Register by Friday 16th Sept.
If you have any questions, please feel free to email [email protected]
Click the poster to register.