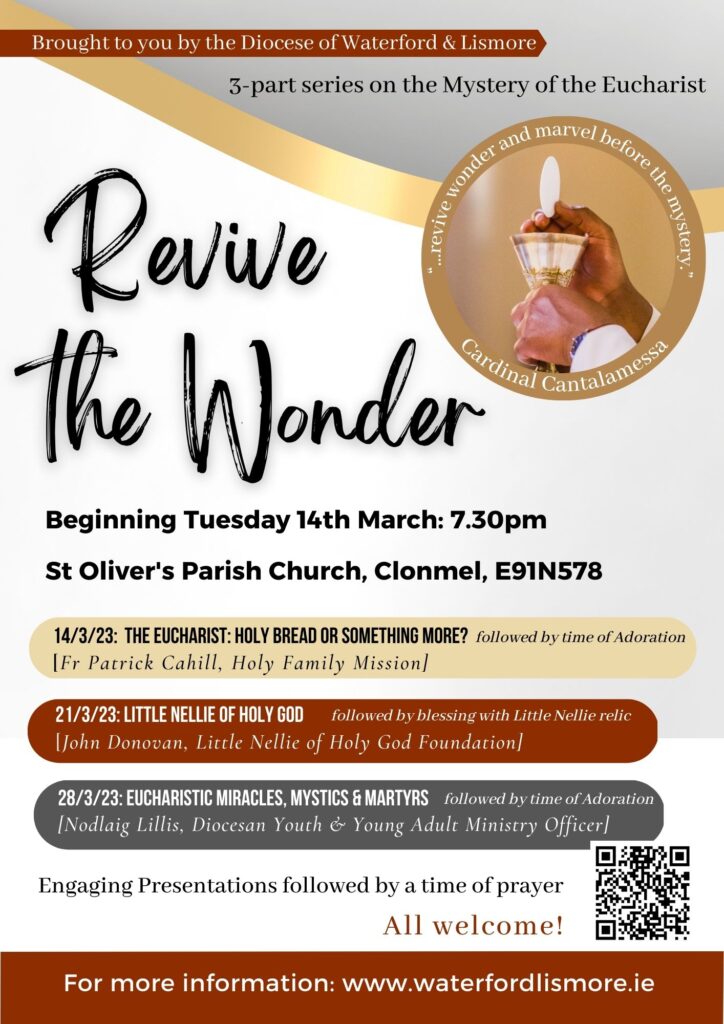 "Revive the Wonder": 3 part series on the mystery of the Eucharist.
Tuesday 14th, Tuesday 21st, Tuesday 28th March in St Oliver's Parish Church, Clonmel at 7.30pm.
14/3/23: The Eucharist: Holy Bread or Something More? [Speaker: Fr Patrick Cahill, Holy Family Mission]
21/3/23: Little Nellie of Holy God [Speaker: John Donovan, Little Nellie of Holy God Foundation]
28/3/23: Eucharistic Miracles, Mystics & Martyrs [Speaker: Nodlaig Lillis, Diocesan Youth & Young Adult Ministry Officer]
Engaging Presentations followed by a time of prayer. All welcome.