I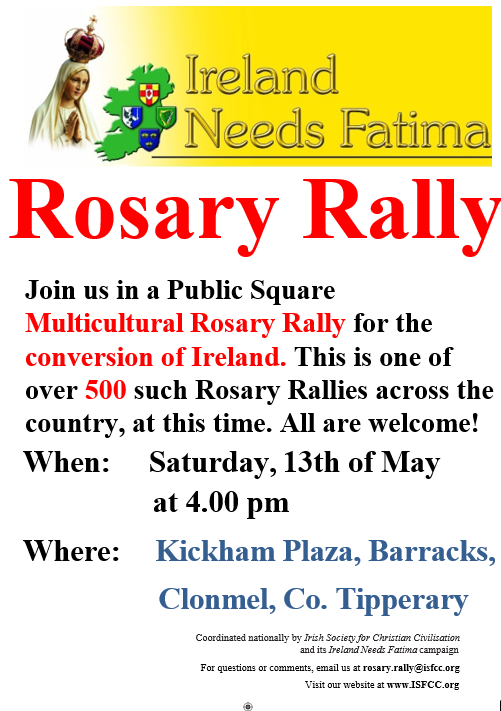 nvitation: Public Square Rosary Rally in Clonmel
Did you know that over 500 Public Square Rosary Rallies will take place across Ireland on Saturday 13th of May to commemorate the 106th anniversary of the first Marian apparition at Fatima on May 13th 1917, coordinated and sponsored by Ireland Needs Fatima?
As part of this national event we are organising a local Public Square Rosary Rally in the town of Clonmel, on Saturday 13th of May at 4.00pm. All are welcome to participate!
If you are willing / available to help with this Rosary Rally in Clonmel, in honour of Mary Our Blessed Mother, please call or text Jimmy at 0862597275 or email [email protected]
Join us for this Multicultural Rosary Rally for the conversion of Ireland.
Saturday, 13th of May at 4.00pm
Kickham Plaza, Barracks. Clonmel, Co. Tipperary
ALL ARE WELCOME