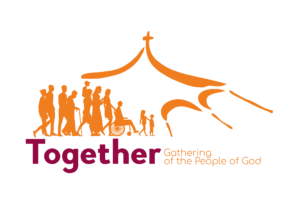 Together – Gathering of the People of God
An ecumenical prayer vigil to entrust to the Holy Spirit the works of the first session of the XVI Ordinary General Assembly of the Synod of Bishops (October 2023) of the Roman Catholic Church takes place on 30th September.
We are all asked as People of God, to gather together and pray for the process, as Pope Frances has said, without prayer, there will be no Synod.
If your parish would like to hold a prayer service, you can find inspiration from HERE.
We continue to pray for this important time in the Church.