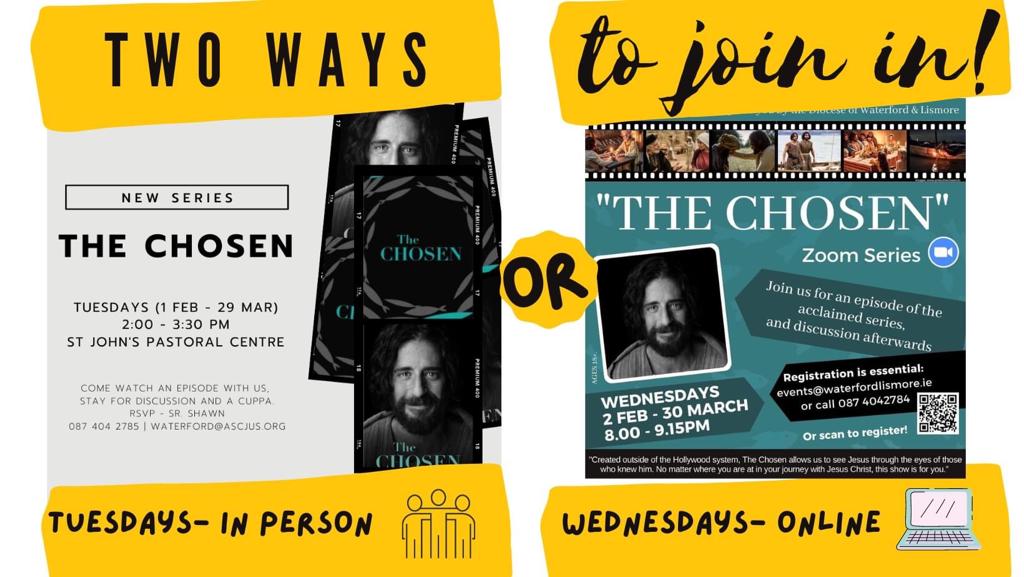 Two options to join a new study series on "The Chosen", starting this week!

What is "The Chosen"? "Created outside of the Hollywood system, The Chosen allows us to see Jesus through the eyes of those who knew him. No matter where you are at in your journey with Jesus Christ, this show is for you."
Option 1: Tuesdays 2 – 3.30pm in St John's Pastoral Centre
Option 2: Wednesdays 8.00 – 9.15pm on Zoom
Registration for Zoom is essential: click here https://forms.gle/f9xYmHELERZKiTwn9 or email e[email protected] /call 087 4042784 for more information
Ages 18+ (including a Quo Vadis Young Adult Group on Zoom also)
Special invite to teachers to take part (Certificate of Attendance can be provided)
Click here to download a poster for your parish noticeboard.