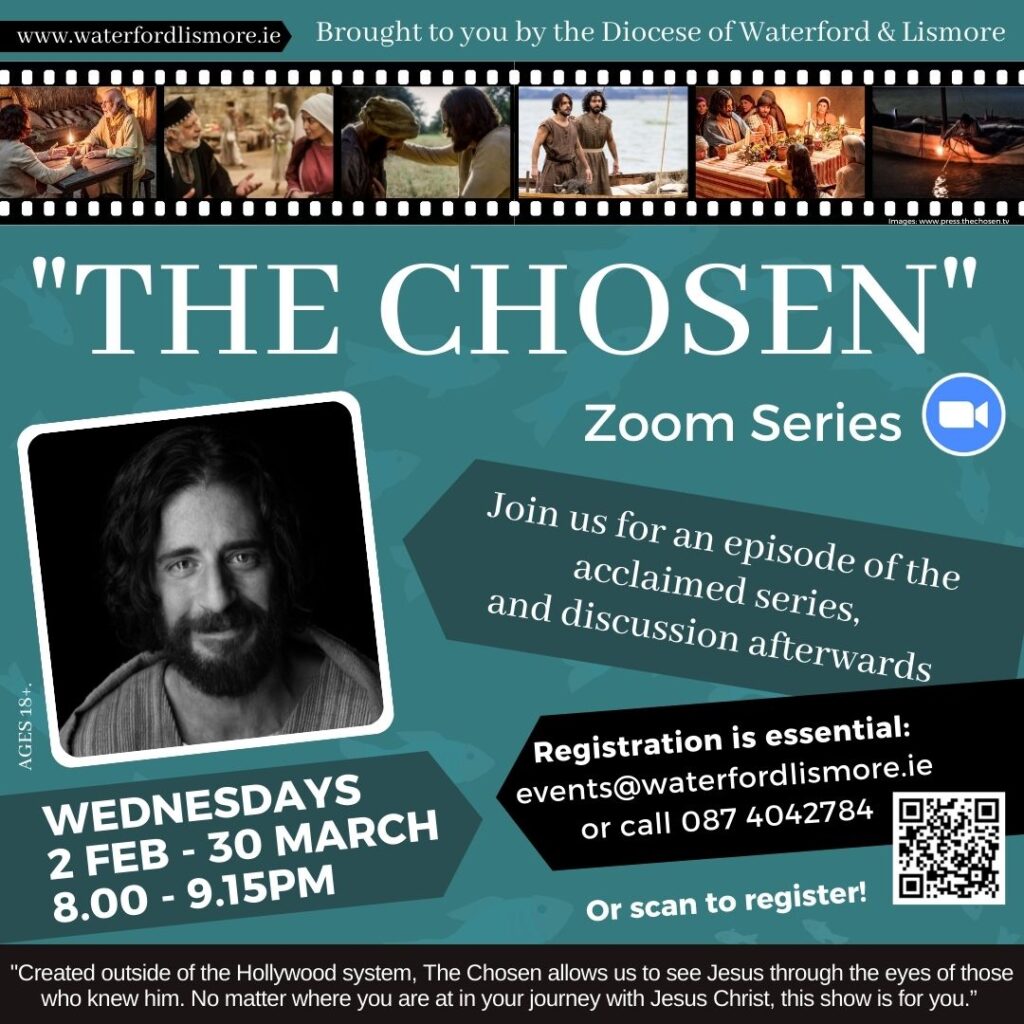 Join us for our new Diocese of Waterford & Lismore Wednesday Night series, "The Chosen".
"Created outside of the Hollywood system, The Chosen allows us to see Jesus through the eyes of those who knew him. No matter where you are at in your journey with Jesus Christ, this show is for you."
Join us each week for an episode of the acclaimed series, and discussion afterwards.
Wednesdays 2 Feb – 30 March – 8.00 – 9.15pm.
Registration is essential: click here https://forms.gle/f9xYmHELERZKiTwn9 or email [email protected] /call 087 4042784 for more information
Ages 18+ (including a Quo Vadis Young Adult Group)
Click here to download a poster for your parish noticeboard.