Youth Ministry & Young Adult Initiatives
Ascend Youth Ministry Resources (by category):
Download our resource packs:
All our resources are available to download as pdfs in the sections below to use with your youth group / RE class. Follow the hyperlinked text to access the videos and music associated with the resource packs!
Game Changers (Saints & Heroes)
Sr Clare Crockett Resource Pack
REVIVE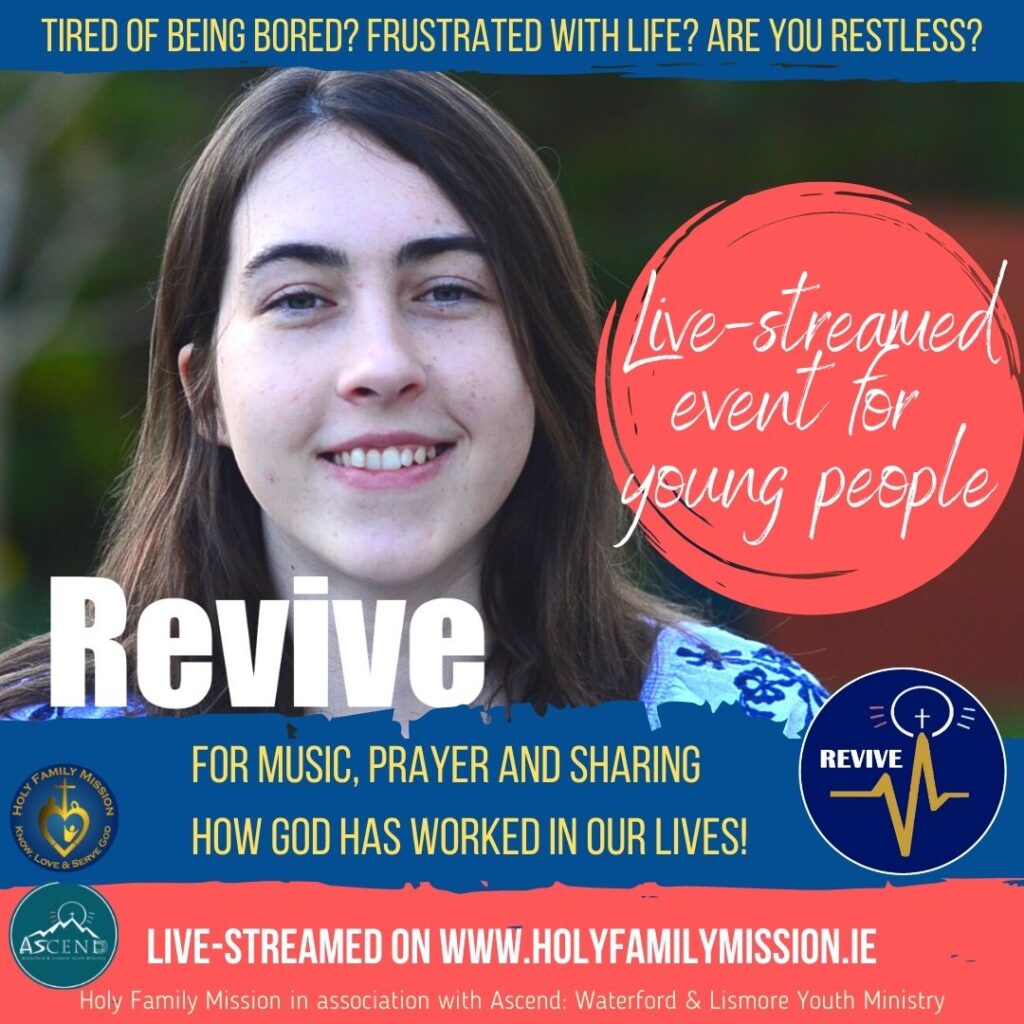 Revive:
Are you tired of being bored? Frustrated? Feeling restless?
Join with Holy Family Mission in association with Ascend Youth Ministry for REVIVE for a live stream event for young people on www.holyfamilymission.ie With music, prayer and time for sharing how God has worked in our lives!
Check back here for upcoming dates.
At a time when the outside world has stopped, come to revive your life! Click here to learn more!
Ascend YM: Logo and Vision
Youth Ministry Officer: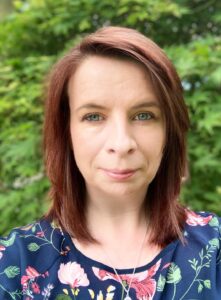 ​Nodlaig Lillis is a native of Ballindangan Parish in the Cloyne Diocese and has been involved in youth ministry for over 20 years. She is a qualified English and Religious Education teacher, with over 19 years' experience teaching in Doneraile, Co. Cork. Nodlaig also has a Diploma in New Evangelisation and Youth Ministry, as well as a Certificate in Studies in Catechism of the Catholic Church from Maryvale Institute. Her experience in parish ministry includes serving as Extraordinary Minister of the Eucharist and of the Word, delivery of Sacramental Preparation Programmes for Children and their parents, Music Ministry, Youth 2000 Prayer Group leader, and Parish Web design and Social media. A former Munster Regional Leader with Youth 2000, Nodlaig was very also involved in the areas of Music Coordination and PR. She worked for four years on "Teen SpiriT: A Celebration of Teen Talent and Christian Faith" in the Kerry Diocese, and for the past ten years has worked extensively with Summer Faith Camps in Ardmore, Dungarvan and Tramore, as well as in the Cloyne, Limerick and Kerry Dioceses, including the online Campa Mhuire Mháthair in July and December 2020.
The Youth Ministry Office is located in St John's Pastoral Centre, John's Hill, Waterford City
Tel: 085 8623704
Email: nodlaig.lillis@waterfordlismore.ie / youthministry@waterfordlismore.ie
Follow us on Social Media for regular updates!